Craniosacral Fascial Therapy
Craniosacral Fascial Therapy is a very gentle, natural approach with powerful therapeutic effects.
Let's connect about whether CFT would be a good fit for you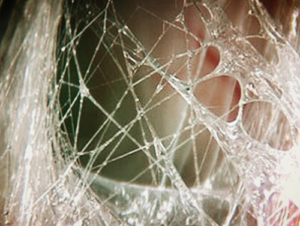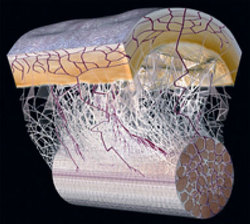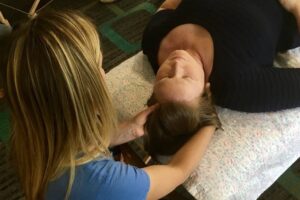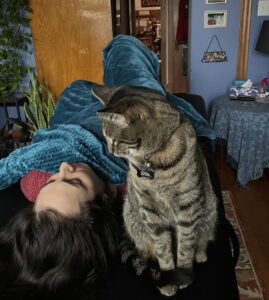 Here are four things that you can expect at a
CFT Session.
The sessions are 50 minutes long. You will be initially laying  down on a massage table, sitting up or standing during the treatment depending on what's need for your healing.
Are you experiencing discomfort, pain or stuckness in your body?
If so, for how long and in what areas of your body? Bring this information to your session. During the session you can let me know if it changes and you feel sensations somewhere else. Your body is healing!
During the session your body will unwind and heal itself
With the light touch and guidance of my CFT techniques your body will respond supported by the 3 systems working in place; craniosacral, fascial, and autonomic nervous system.
When you feel a release or an area that has a new sensation this is the healing happening. Let me know what and where you feel it. Your body may move in a way that that show that it is unwinding.  Sometimes emotions and memories also come forward as part of the body-mind healing process.
Relax and feel - Oh , so good :))
As the session comes to a close your body can completely let go and rest. A deep calmness and contentment washes over and through you…How great is that?
Slide
Ami has the safest touch I've ever experienced!
Never before have I felt like I could trust someone so completely. I'm a massage therapist and I've had lots of experience being touched:)) Maria S, NC
Slide
During my CFT treatment, Ami peeled another layer of tension that I've felt for years completely release from my body. That tension is something I've always felt, it completely went away just like that!I feel such relief and openness instead of tightness and fear there. CRT is amazing.
John, NC
Slide
I was so stressed out before my CFT session with Ami and that changed. I had gotten to the point where I just couldn't think anymore about things. During the session it was like my tension was unwinding and my body automatically started moving as a result of Ami's light touch. My body knew what it needed and did it! I feel more open and the tension in my jaw, neck and upper body just melted away. It's an amazing experience.
JM, Chicago
Slide
I think CFT is the most impactful and successful therapy in my recovery around a concussion I suffered from two years ago. My headaches and tension in my neck and shoulders always feel so much better after my treatment. My body and I look forward to each and every session!
ER, Chicago
Slide
When Ami told me about CFT, I was intrigued. I had no expectations, but was willing to try it, as I am a firm believer that we hold our emotions in our body. I have had several sessions and the biggest bonus for me is that I am able to let go of other peoples stuff and not carry others emotions around. Specifically family members"!!! And I find it to be very relaxing and releasing for me.
JM Chicago
Read more about my Offerings